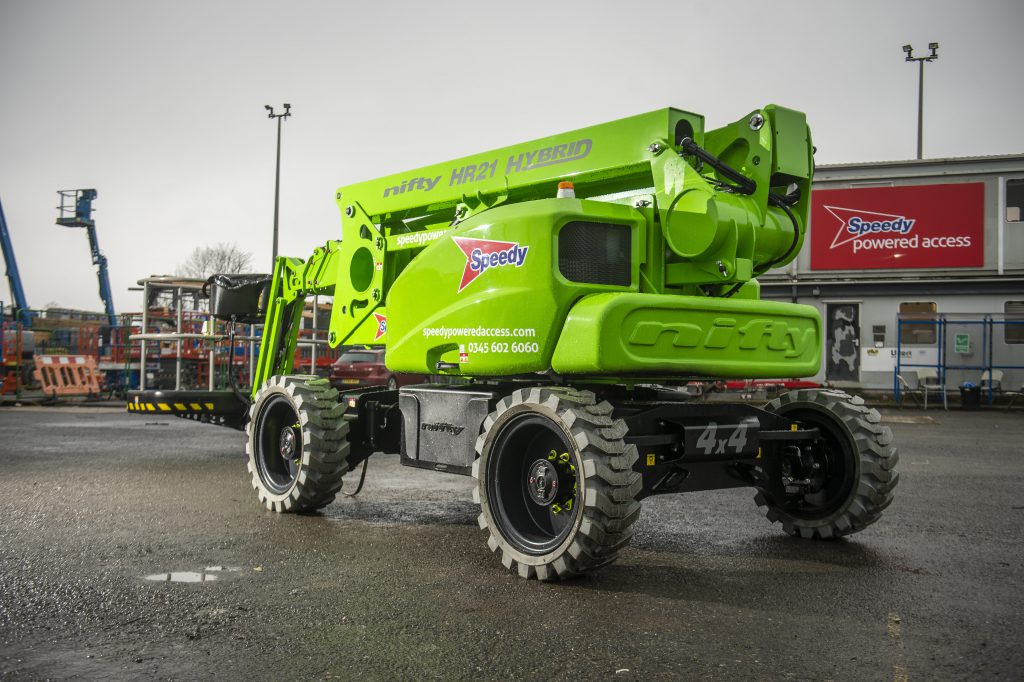 National construction equipment and services business Speedy, is helping customers to reduce carbon emissions after becoming the first national hire provider to switch to fuelling powered access machinery with hydrotreated vegetable oil (HVO) as standard. The company's 11 UK wide specialist powered access service centres will now fuel machinery with HVO instead of red diesel at no additional cost to customers, with the move initially expected to save 225 tonnes of CO2e each year.
It will also supply HVO directly to customers' sites, from 20 litre 'fuel in a box' packs to fully managed fuel services.
Speedy will use Green D+ enhanced HVO as as its preferred fuel, which can be used in pre-existing engines, reducing emissions by up to 90% when compared to using red diesel. The fuel also emits fewer other pollutants, contributing to safer air quality for site workers and projects' neighbouring communities.
The switch follows a two-year trial by the business to ensure the fuel is sustainably sourced, fully compatible with machinery, and independently verified to reduce carbon emissions.
The rollout of HVO also follows Speedy Powered Access's significant ongoing investment in a more sustainable powered access fleet, with orders already placed for a further 180 hybrid boom lifts, and 250 more electric scissor lifts to help meet increased demand for low-carbon working at height solutions.
Andy Briggs, managing director at Speedy Powered Access, said: "Leading the market to drive positive change is central to our Energise strategy, which aims to minimise the environmental impact of Speedy and the wider industry by increasing access to sustainable solutions like HVO.
"Moving away from red diesel complements our multi-million-pound investment in electric and hybrid assets in the last year. No matter what machinery contractors require, we now have a low-carbon solution to meet their needs."

The business expects to rollout HVO as standard for power generator, plant and commercial fleet customers in the near future. It's already helping contractors including Tilbury Douglas and Carnell to reduce on-site carbon emissions by switching to using HVO to fuel power generators, plant and machinery.
Speedy is the UK's leading provider of tools, equipment and plant hire services to a wide range of customers in the construction, infrastructure and industrial markets, as well as to local trade and consumers. It operates from 200 sites across the UK and Ireland.
For more information visit: https://www.speedyservices.com/