PASMA Tower Training
Manual Handling Courses

Duration: Half Day
Speedy Powered Access offers this half day course to raise awareness of the dangers of handling heavy weights inappropriately and award an in-house certificate of successful completion to all attendees who are deemed to have gained sufficient knowledge from the training.
Course Contents:
Legislation laid down in the Health & Safety at Work Act 1974
Details of the Manual Handling Regulations 1992
Accident statistics from the HSE (Health and Safety Executive)
Causes and types of injury
Main principles of correct manual handling techniques
Anatomy of spine to show how accidents can happen and their consequences
Body mechanics and how to use proper muscle groups to avoid injury
Practical application of lifting, lowering, pushing, pulling and carrying methods
Risk Assessment
Interested? Then simply fill in your details and we'll come back to you straight away, alternatively you can call us on: 0330 058 0807
(After hours Call Marcus On 07785 425 767)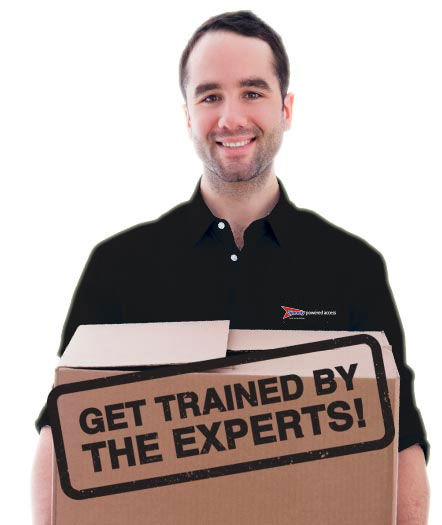 Training Method
Musculoskeletal injuries accounted for almost 1,500 out of every 100,000 reported work related injuries and instances of ill health in the last accounting period and although this figure is down from previous years, it could be significantly reduced if everyone who lifts, carries or pushes objects in the course of their daily work completed a manual handling course.
This course aims to give all attendees the tools with which they can assess a job and decide what if any safe manual handling methods can be used to complete the task. Risk assessment is essential to back and musculoskeletal safety at work and this course means that everyone can be sure they are not overtaxing their body.
Why Speedy Powered Access stands
out from the rest
High Pass Rate
Dyslexia Friendly Courses
Foreign Language Assistance Available
Lunch is provided (On Full Day Courses)
One to One Coaching on Request
Get trained by the experts
When you enrol on a Speedy Powered Access Training course, you can be
sure that you and your staff will be trained to a high level of competence. Our professional, highly qualified instructors supervise all training courses and guarantee a successful and unique learning experience.
Getting trained at Speedy Powered Access
couldn't be easier!
Get trained at one of Speedy's specialists training centres in Ossett, Glasgow, Haydock, Daventry, Birmingham, Milton Keynes, Erith, Bristol, Wellington, Ringwood, Roche or alternatively they can come to you anywhere in the country.
BOOK NOW
Let's Get Connected
Sign Up to Inside Access
Keep up-to-date with all the latest deals and news from Speedy.