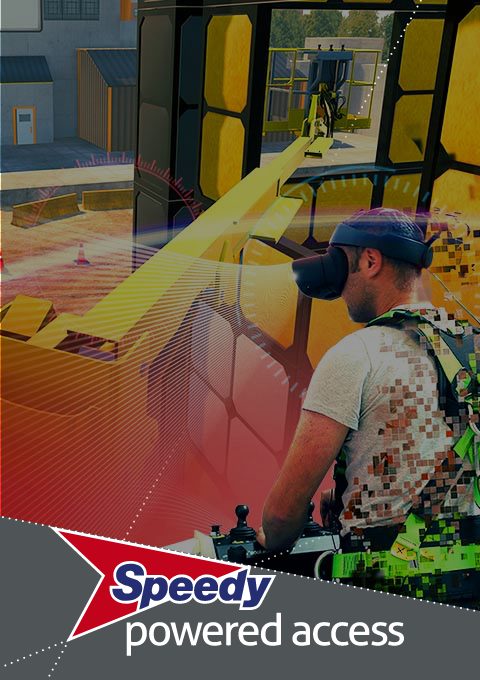 Flexible virtual reality training
available nationwide
Yeah, it's very realistic. I'm stood in the basket. I've got all the controls in front of me, yes, very good..
Danny Newlove Installations Manager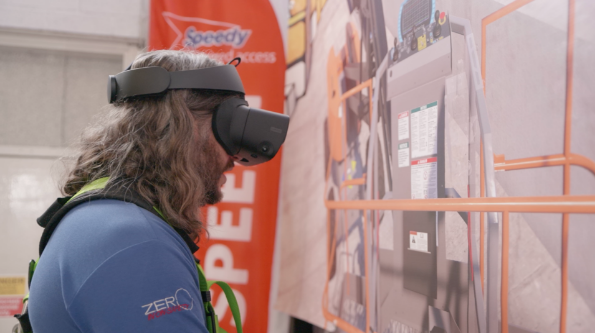 Our New Innovative VR Simulator
Speedy Training are thrilled to announce that we are working with IPAF and Serious Labs to deliver training using Virtual Reality (VR) technology. IPAF operator training is invaluable in providing practical, theoretical and hands-on knowledge of how to safely operate a MEWP. Some of the benefits of utilising our stateof-the-art Virtual Reality Training Simulators include:
Operators familiarised with MEWP use
Practice in responding to risk
High Risk operating scenarios in a risk free environment
Simulators have the very clear advantage of not putting the user at risk while allowing them to learn, develop and more importantly, make mistakes without risk of danger. The Virtual Reality simulator realistically mimics the sensation of boom lift and scissor lift operations allowing operators to experience a true-to-life look and feel of operating a MEWP in a safe and controlled environment.
Our New Innovative VR Simulator
Get in touch to find out more about Speedy VR Training. Don't hesitate to call us on 0345 266 8861 or fill out the form below.
Sign-up to Inside Access Emails
Keep up-to-date with all the latest news from Speedy